Spoiler alert!
The content of this section of the website will be appreciated more by readers AFTER they have read the novel. This section contains background information, thought-provoking ideas and concepts, and an extended analysis of the story. Reading this information before reading the novel will take much of the fun out of the journey, but it will add value to your reading experience after you're finished.
"Then my people will live in a peaceful habitation,
and in secure dwellings
and in undisturbed resting places."

"He who listens to me shall live securely,
and shall be at ease from the dread of evil."
Zech. 2:10—Rev. 22:3
The Bible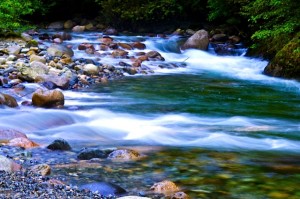 Zinovy's Journey
is set in a post-apocalyptic world. Details of the physical environment were drawn from descriptions of Christ's millennial Kingdom as portrayed in prophetic passages in the Bible.
Many biblical references describe a new world that will be supernaturally recreated at the end of the present age. The city of Jerusalem will be the seat of power in this new world. Here, Jesus Christ will reign, bringing peace and true justice to the earth, thus fulfilling the proclamation the angels made at his birth.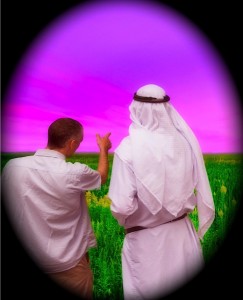 Though many of the Scriptural references that speak of the "end times" could be taken metaphorically, in Zinovy's Journey, those Scriptures were interpreted as literally as possible, because that approach made for an interesting physical backdrop for the story.

Some Scriptures that speak of the new Kingdom are: